AnimeNEXT 2017: Convention Recap!
It's been a while since I've blogged, and to be honest I'm dragging my feet because I'm still exhausted after AnimeNEXT. Training at the new job is also exhausting (but exciting!), so I might be a little slow in posting updates here until I adjust to my current work schedule. But I digress! I came here to talk to you about AnimeNEXT because I had such an amazing time!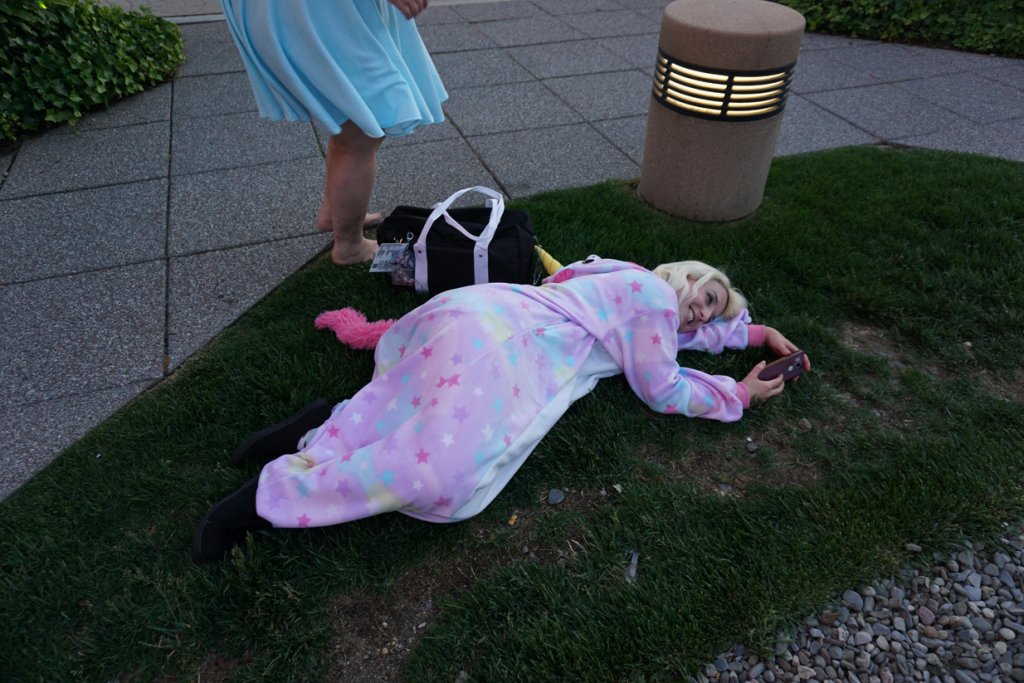 Thursday night!
Thursday afternoon before the convention I raced home from work, loaded the car, picked up my friend Jalissa in Pennsauken, and drove to Atlantic City. We arrived around 8 PM and got a really awesome parking spot! I got in the pre-registration line, and thankfully it took only 40 minutes to get my badge. I ran into a few of my friends in the line, including Mariah/@technicolorsky and Rae/@searaye!

After I got my badge I met up with my roommates and we went to Applebee's for dinner. Applebee's is our go-to restaurant at AnimeNEXT because it's affordable and familiar, but next year I want to try some new places.
AnimeNEXT day 1: Friday!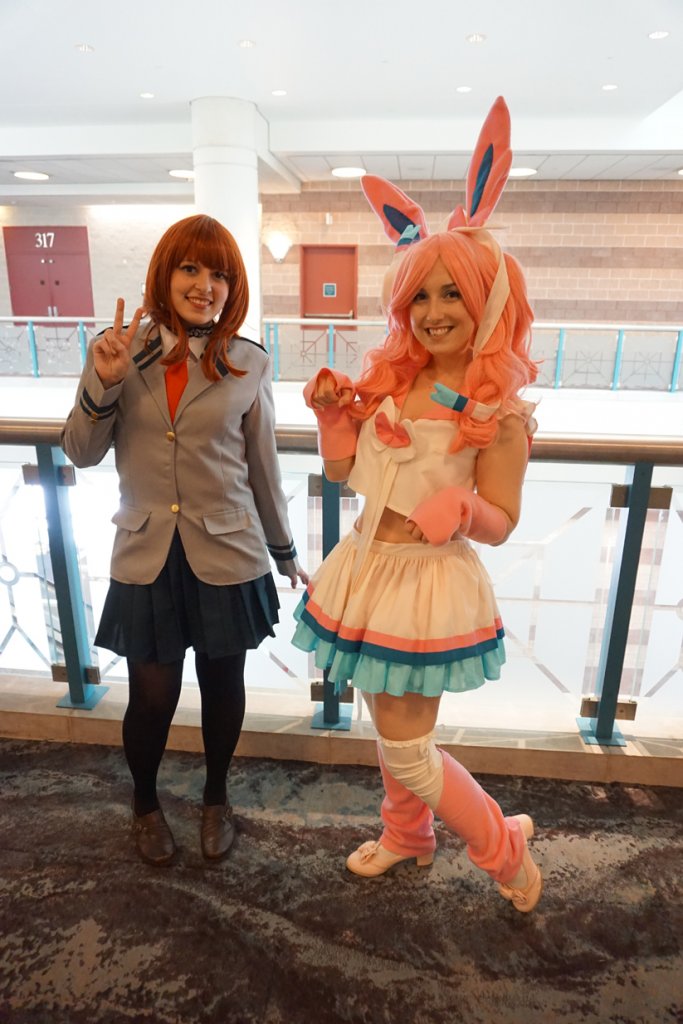 I decided to wear my sylveon costume on Friday morning! It's an original gijinka design that I made for Halloween. I hadn't worn it since Halloween because I wasn't happy with a few of the accessories, but luckily I had time to fix it up before AnimeNEXT. I ran into Marisa (Kasei Cosplay) and Flora at the convention center, and Flora took our picture.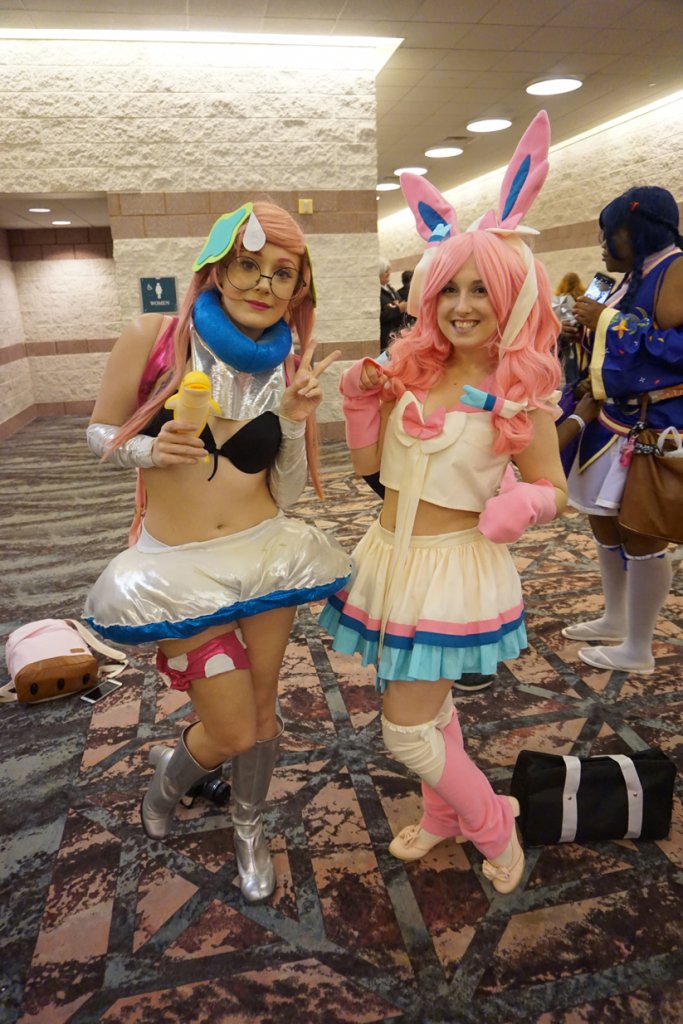 We also ran into Alyssa (Spufflez) while waiting in line and Flora took a picture of us! It's fun taking pictures with other cosplayers who have the same hair color. I didn't have a lot of time to talk to Alyssa on Friday because we were going to separate panels, but luckily I kept running into her so we got to chat at different times throughout the weekend. She's such a sweetie.
Sylveon mini photo dump!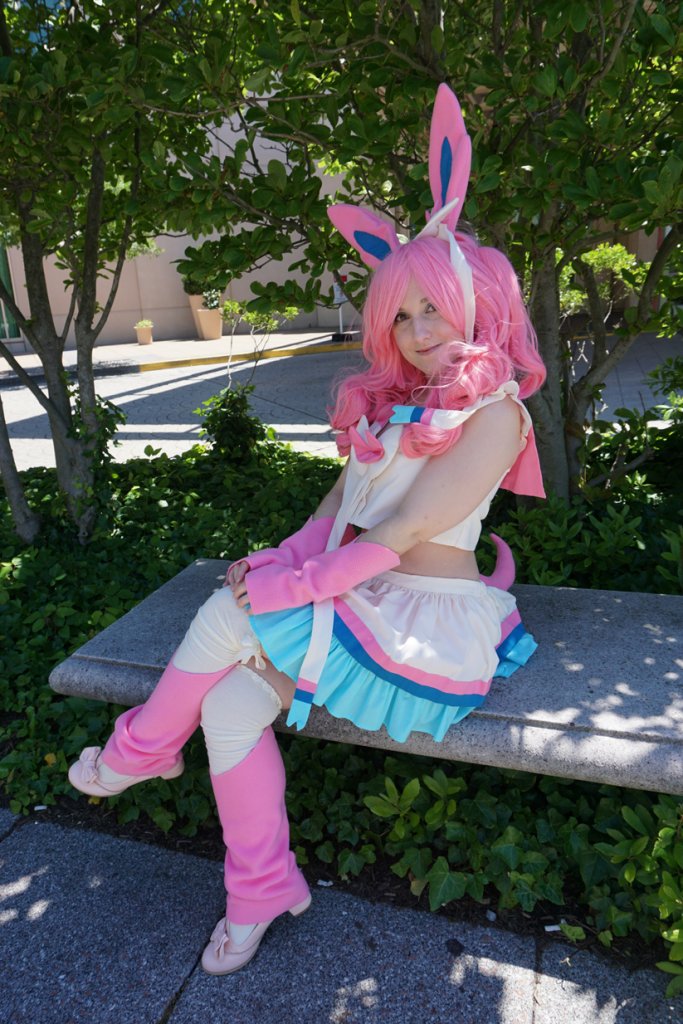 We didn't have much going on after the panel, so Flora and I took some pictures in the courtyard in front of the Sheraton!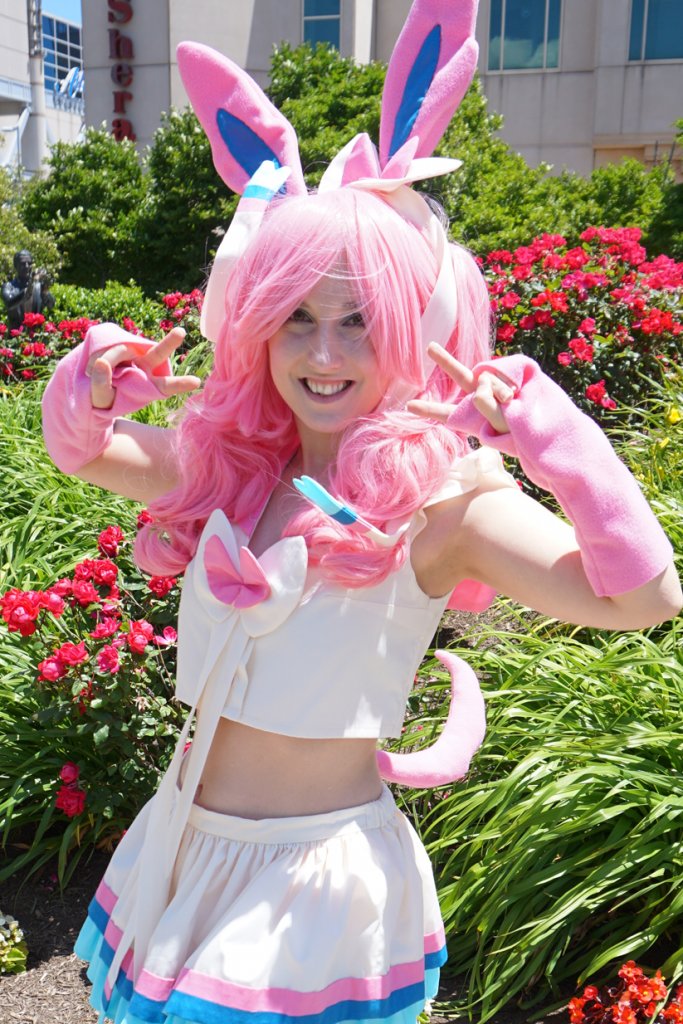 Don't look at those arm warmers too closely! This costume is not a competition piece!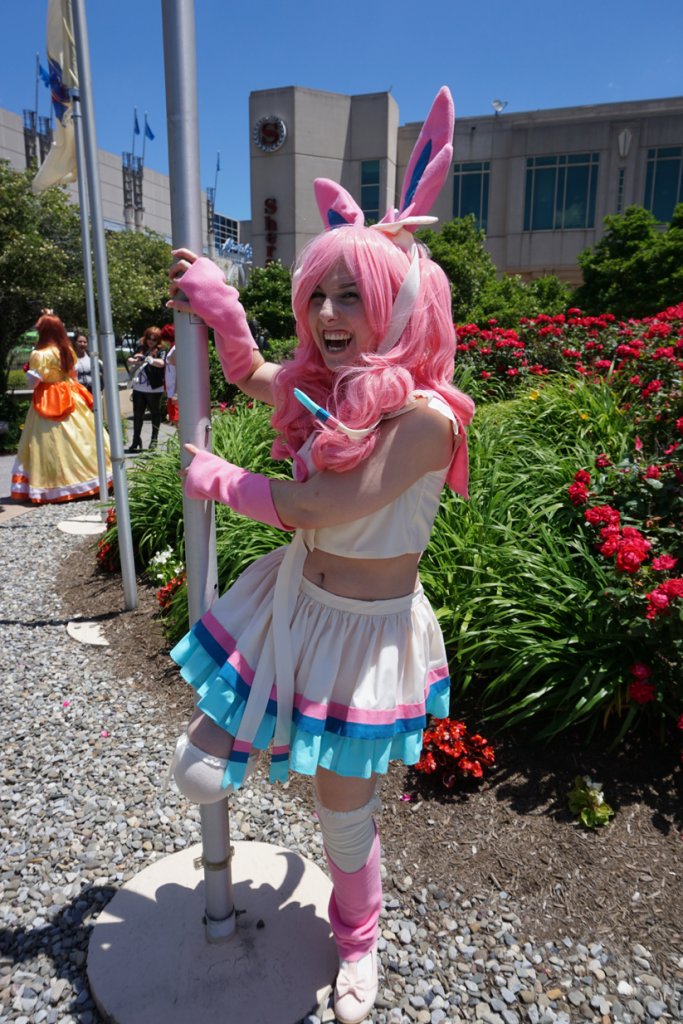 Working to pay off that credit card bill!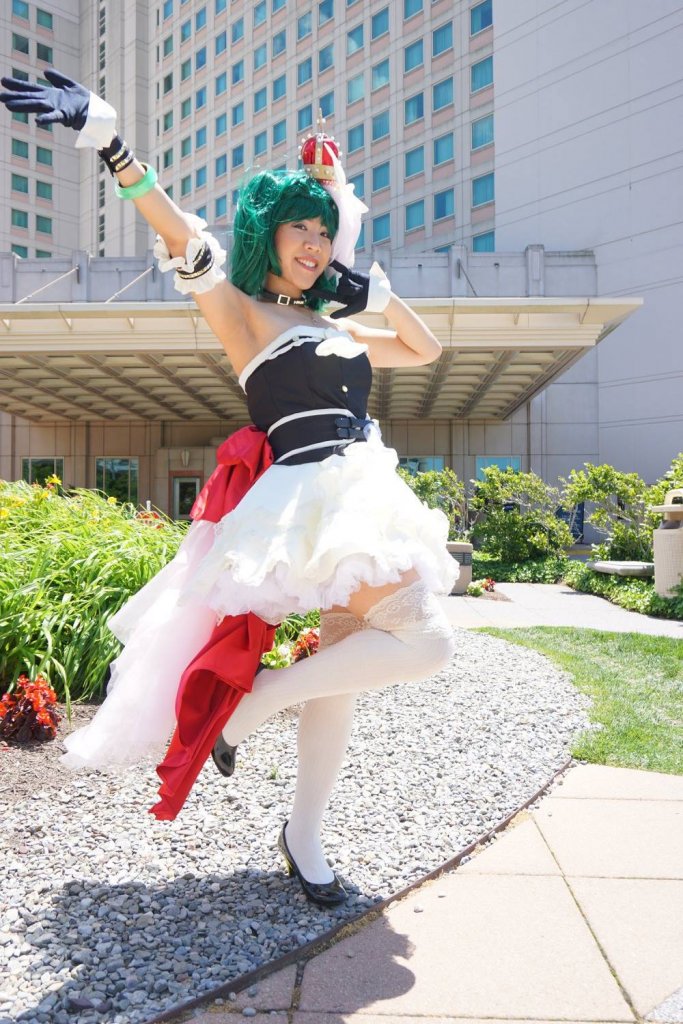 I also took a few photos of Flora's Ranka while we were outside!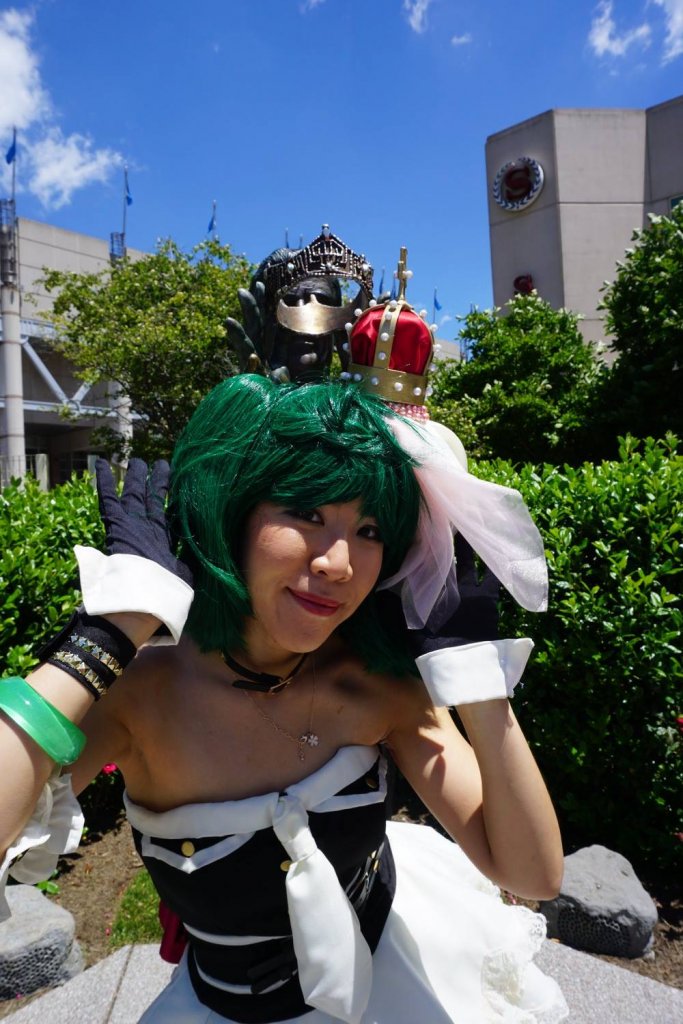 School Idolru!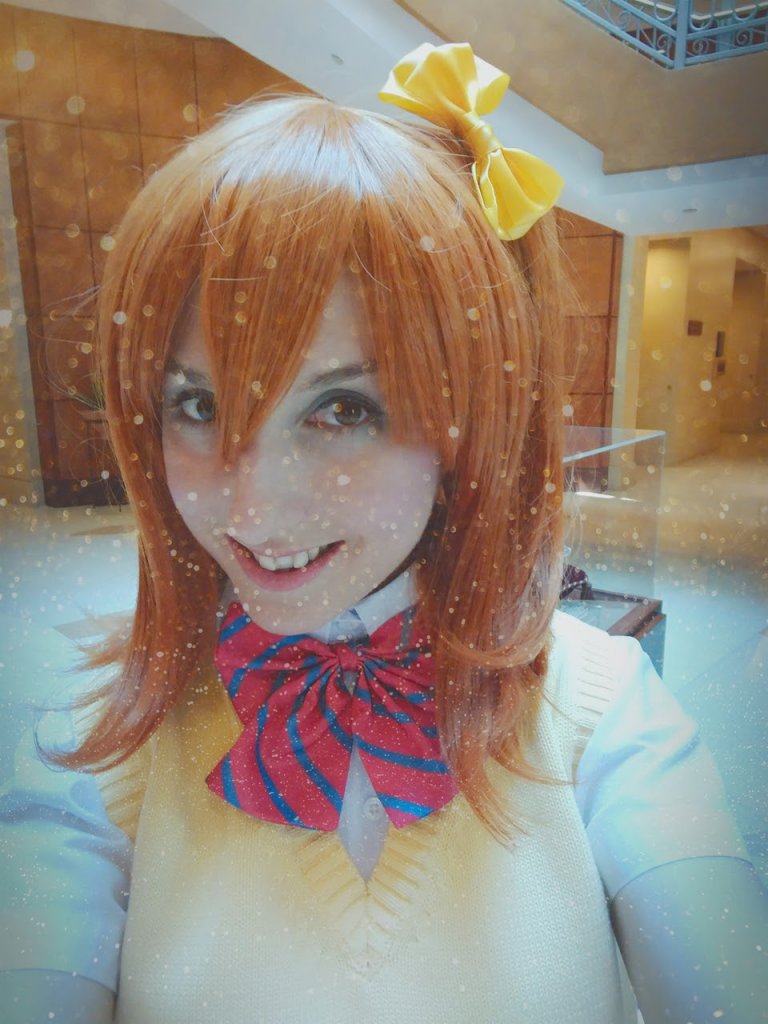 After our mini-photoshoot, Flora and I went up to the room to eat some snacks and chill out for a bit. I was tired of wearing Sylveon so I changed into Honoka for the Love Live! gathering. I'm not really happy with my wig, but I think I made it work.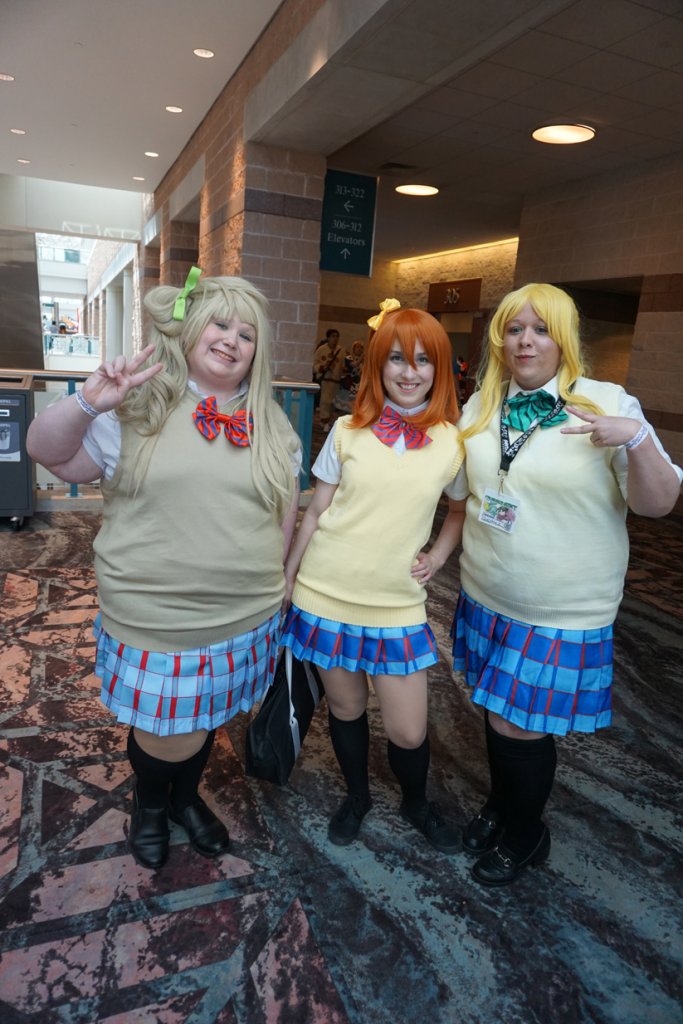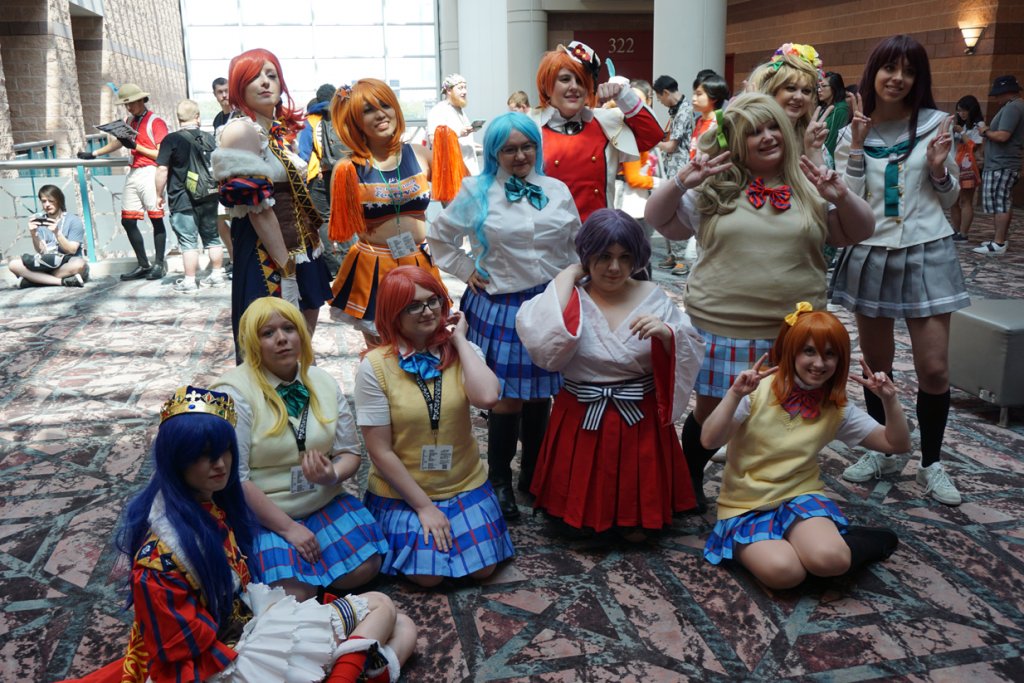 After the shoot, I played some DDR as Honoka and then Flora and I hit the dealer's room!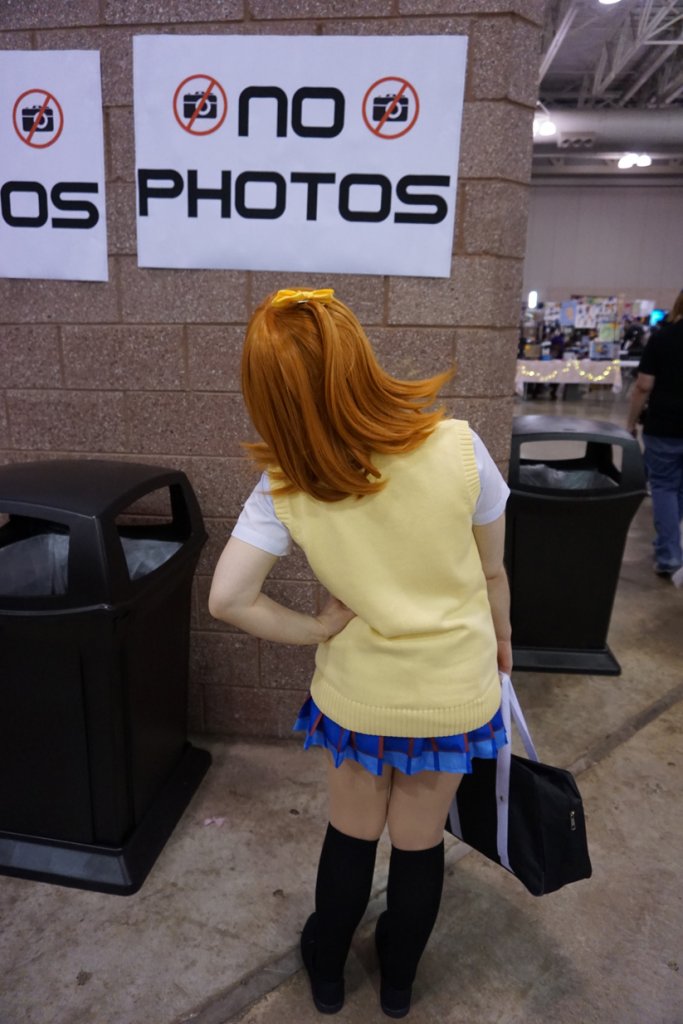 I found a lot of good stuff, but that's another post. Flora and I also had an interesting parking garage adventure because she commuted to the con and had to get stuff from the car periodically. It took a bit of searching, but we finally found the car and then went back to the room to change and eat some snacks. At that point I was done with cosplay for the day, so I changed into my kigurumi. But my friends continued cosplaying!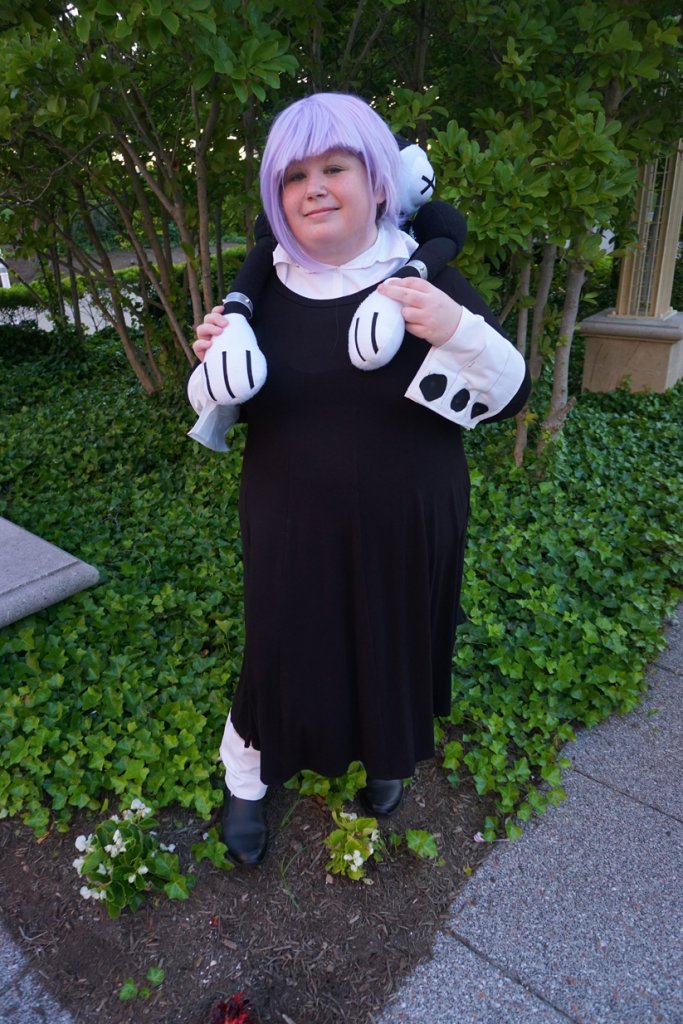 It was really nice getting to hang out with Courtney again. She's one of my best friends and I always try to room with her at conventions, but we hadn't seen each other since Katsucon because we've both been busy with work. I'm hoping to have dinner with her sometime next week, and I can't wait to room with her again at Otakon!
AnimeNEXT day two, Saturday!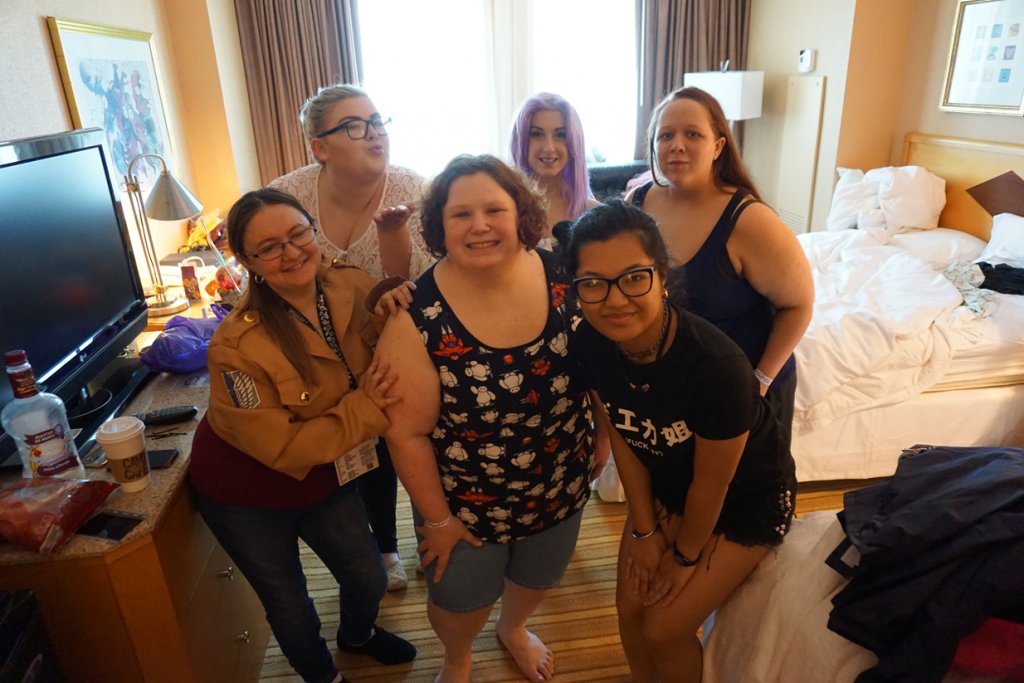 Saturday morning was exciting! My roommates went out for crepes while I got ready for hall cosplay judging, but we were able to pose for this picture before everyone split up again!
I was really nervous getting into Celine for the first time, and I want to say that I could have done it myself but I'm so grateful that my friends volunteered to help me get dressed.
There were a few wardrobe malfunctions on our way to the judging room on the fourth floor of the convention center, but luckily Flora and I had given ourselves plenty of time to get there. I feel like judging started out really well because when we got there the staff member processing the entrants recognized my costume immediately.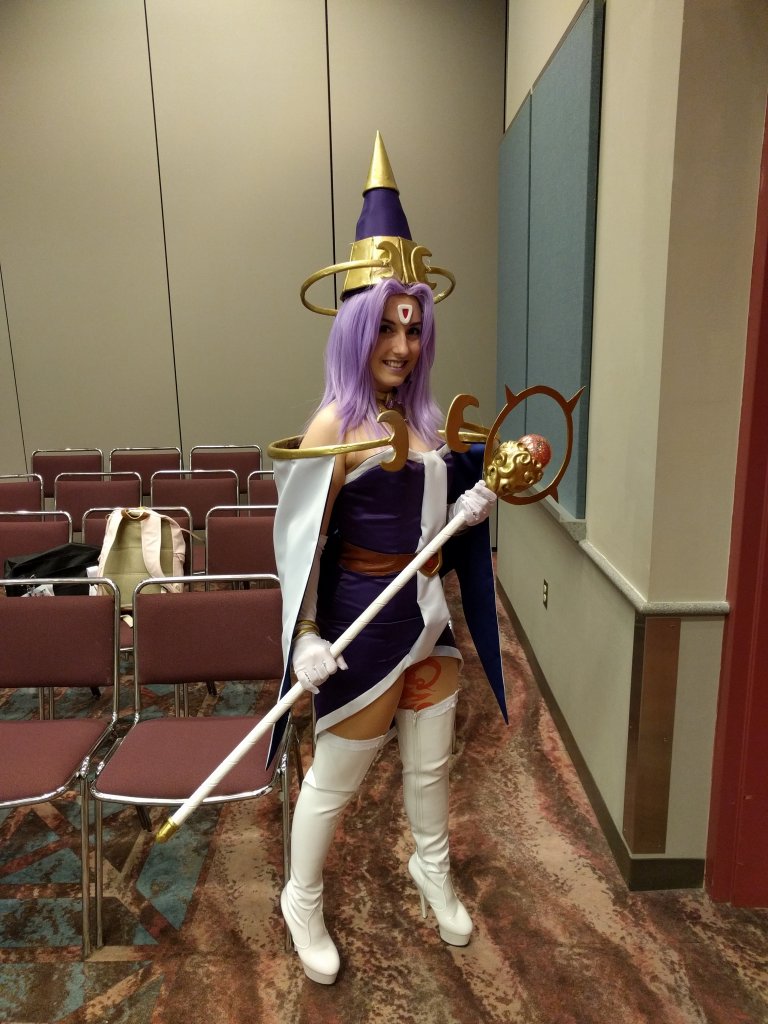 Flora entered her Hong Meiling from Touhou Project, and she went immediately after me. It was kind of weird to me that we were waiting in the same room that the judges were judging other cosplayers. However, I haven't been competing for very long so I don't know if it's actually a common thing or not. Either way, Flora did a great job  with her costume so I was quietly cheering her on from the other side of the room.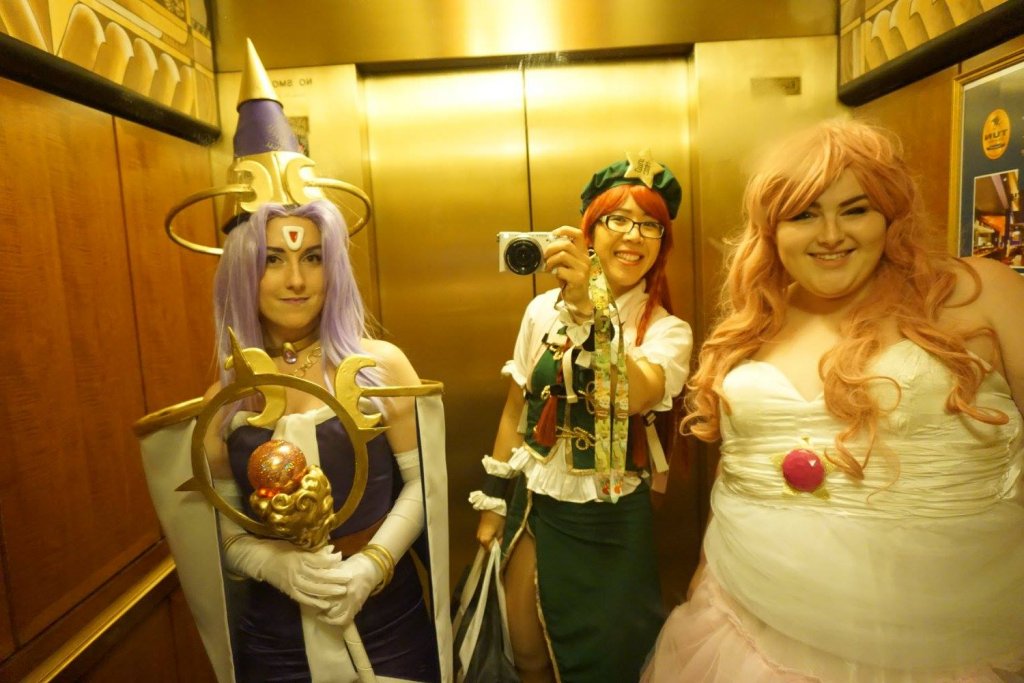 When I was testing out my Hong Meiling cosplay, I threw on my Dragon Maid on accessories for fun lol XD #hongmeiling #touhou #touhouproject #touhouprojectcosplay #dragonmaid #dragonmaidcosplay #misskobayashisdragonmaid #tohrucosplay #crossover #cosplay

A post shared by Flora (@sunfloradesuu) on
After judging, Flora and I ran into a few friends in their fabulous costumes!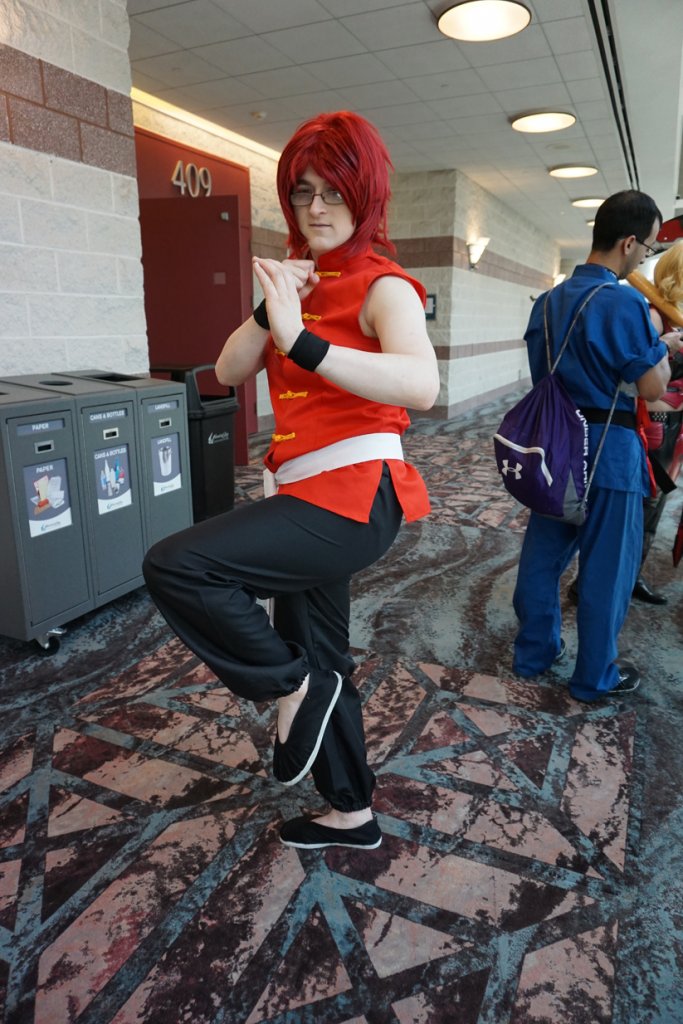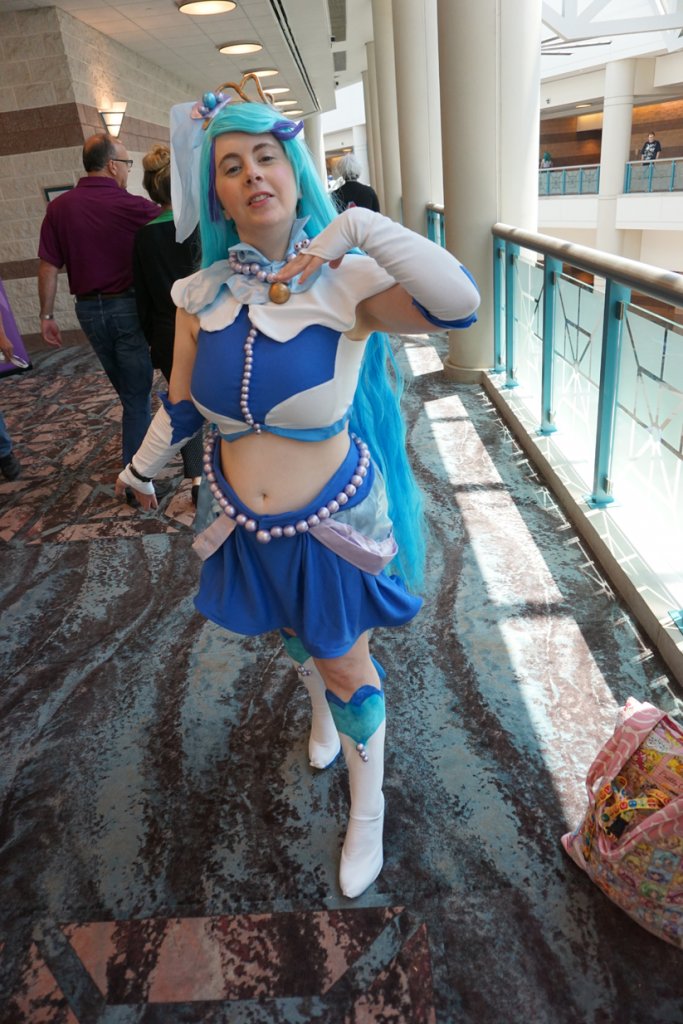 We were free for several hours before the masquerade, so Flora and I took some pictures, and then we met up with Marisa (Kasei Cosplay) for more pictures!
Celine mini photo dump!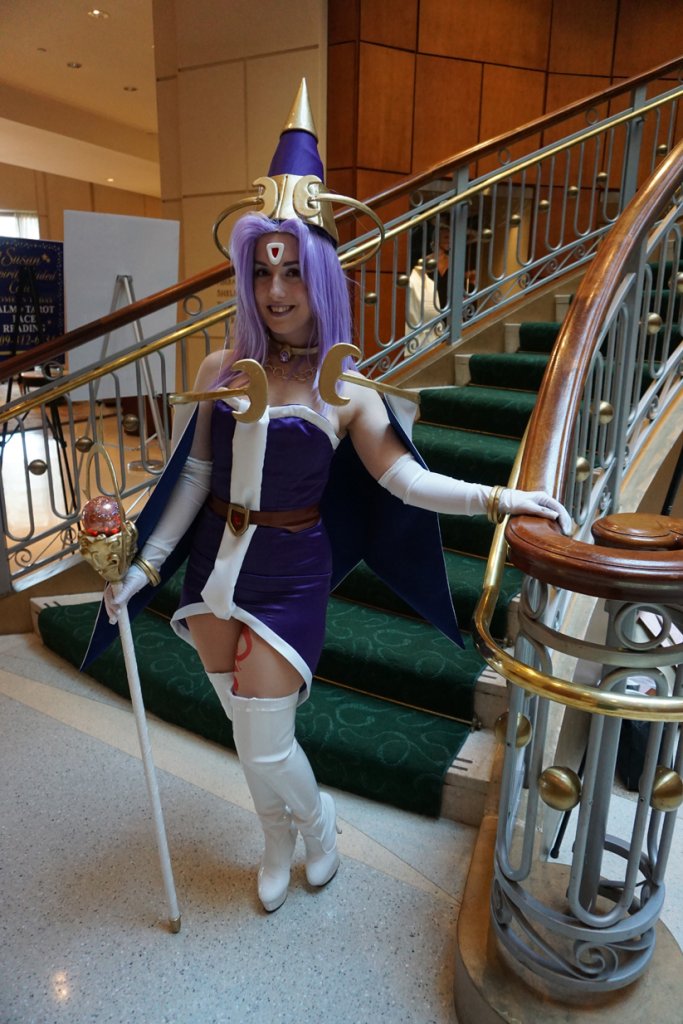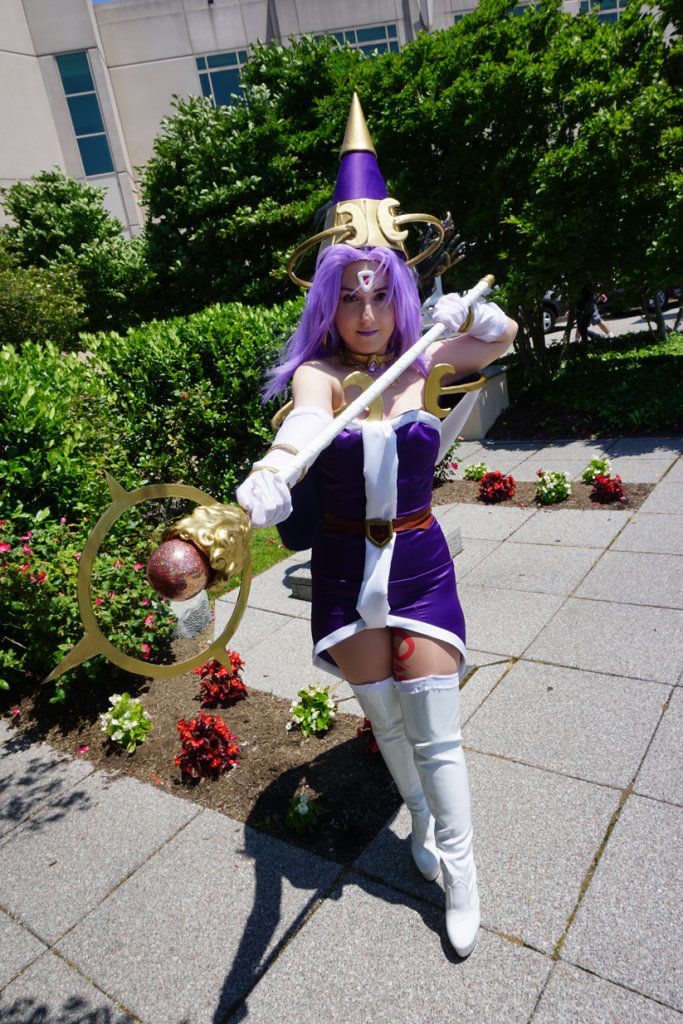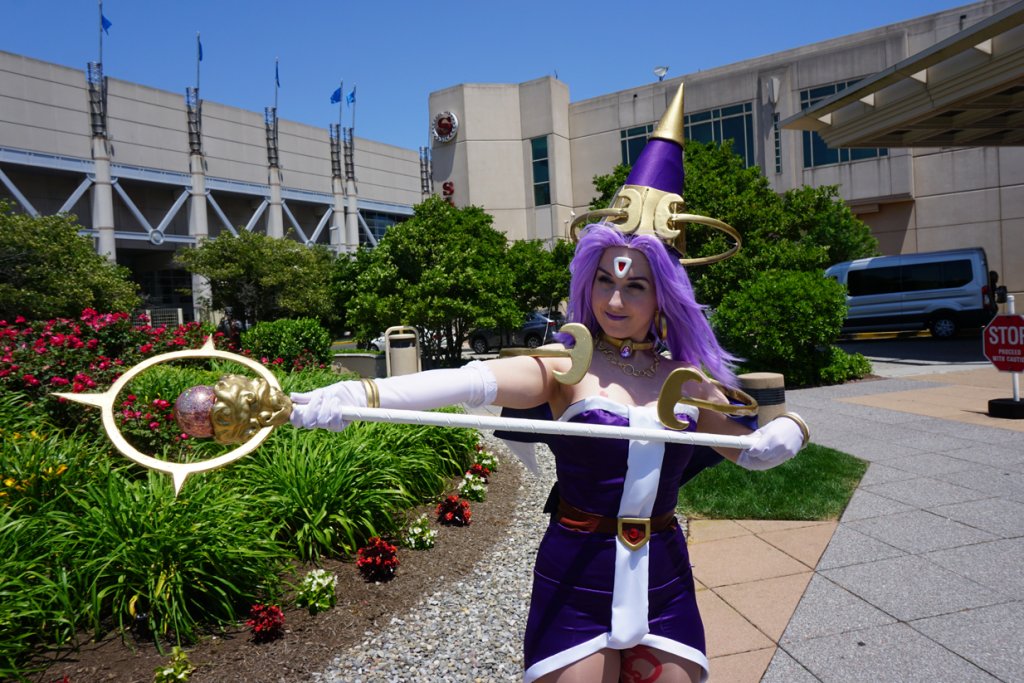 Masquerade time!!
After we finished our mini-shoot, we took a break in the room and then started getting ready for the masquerade! We walked down with Bee and took some more photos on the way!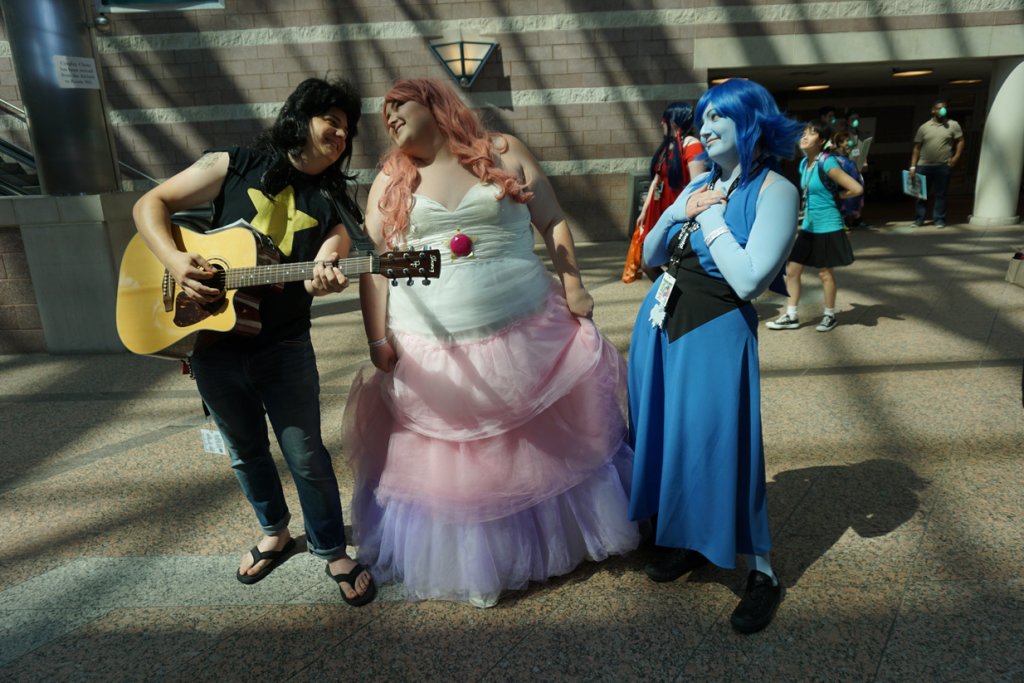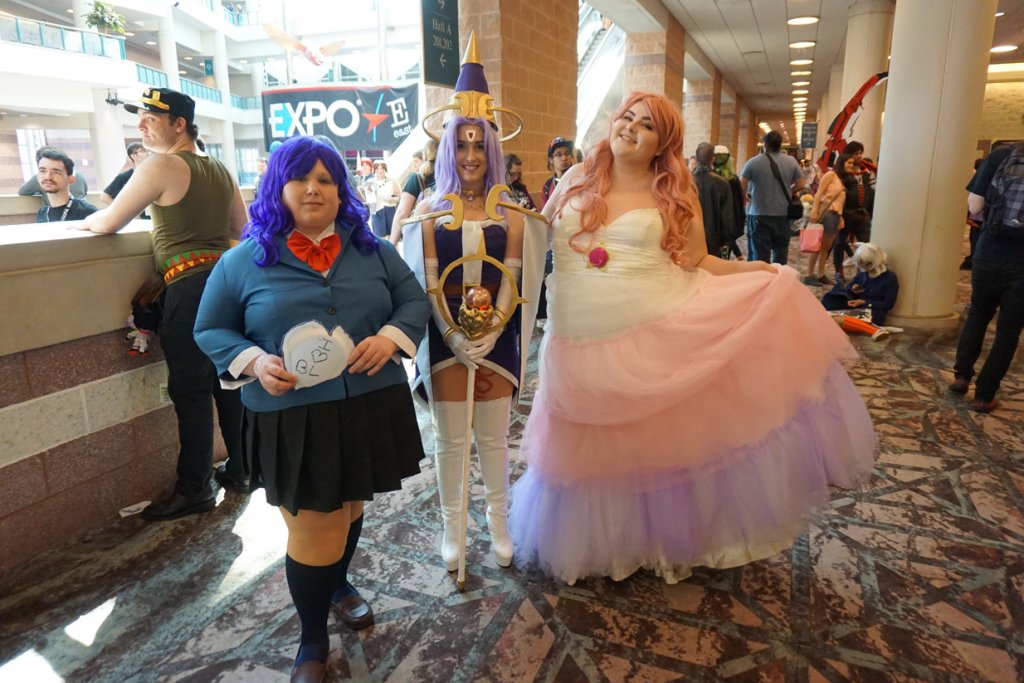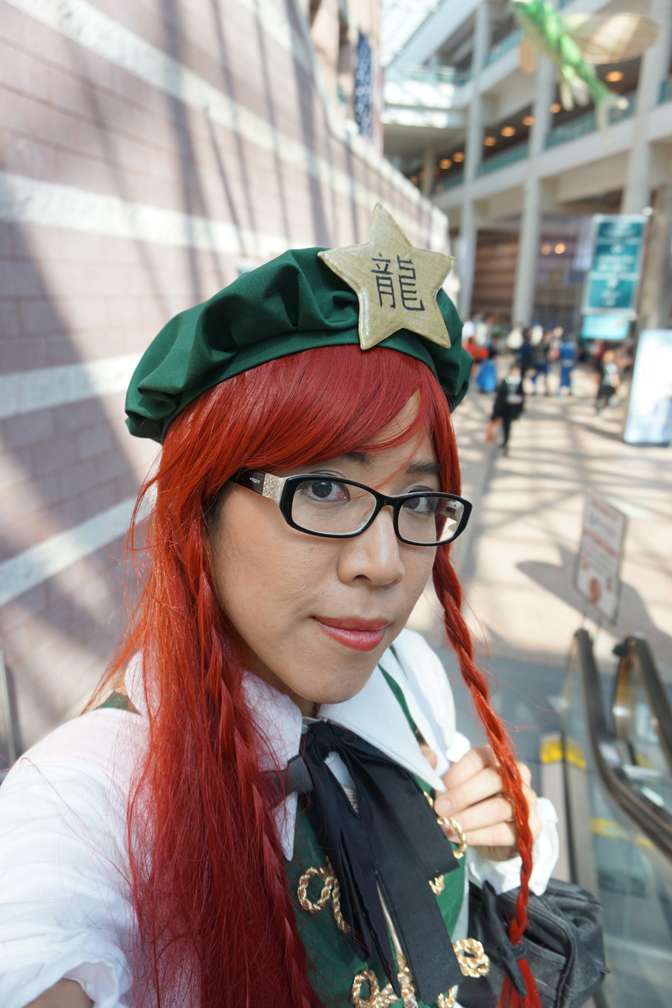 We ran into Marisa again! She also entered the contest as bunny Lucina from Fire Emblem Heroes!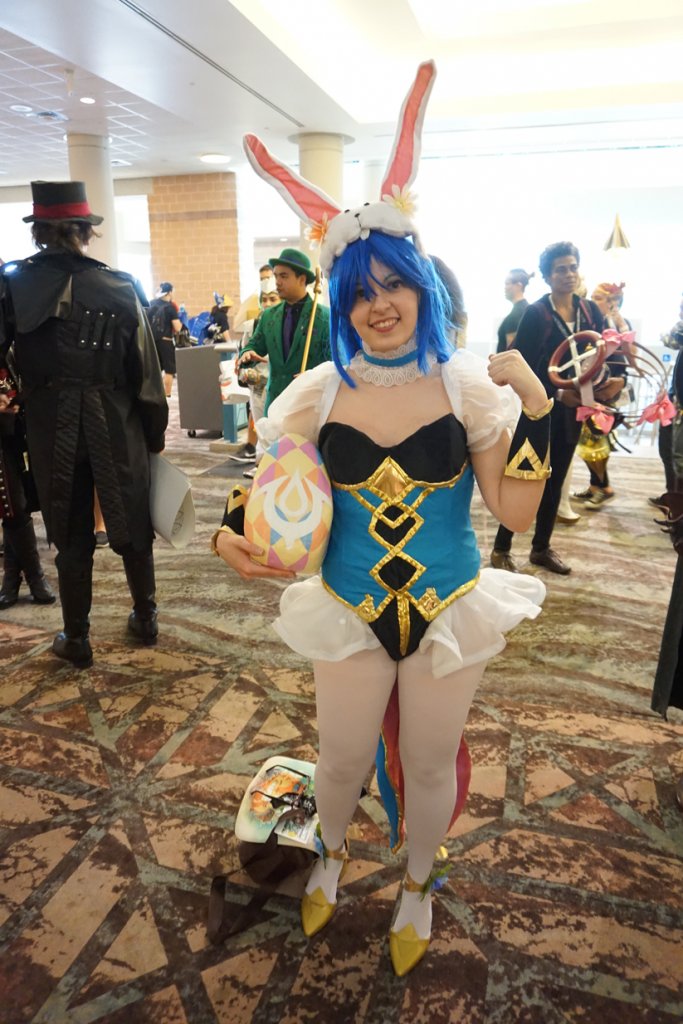 The masquerade was so good! All of the skits were amazing, and I got to meet so many new people and see a lot of the people I met last year!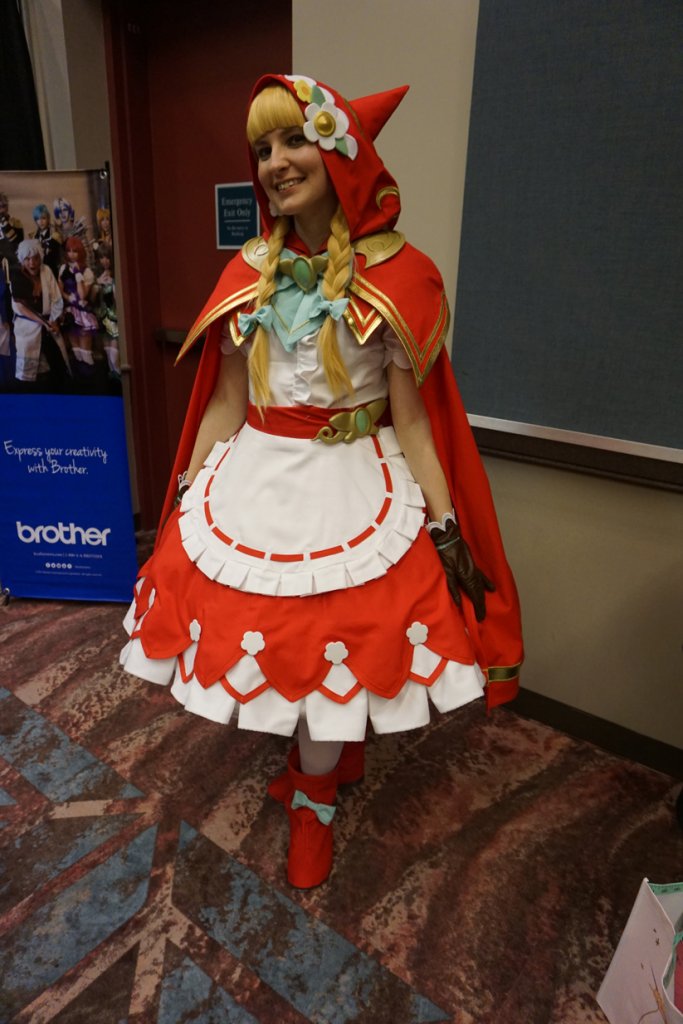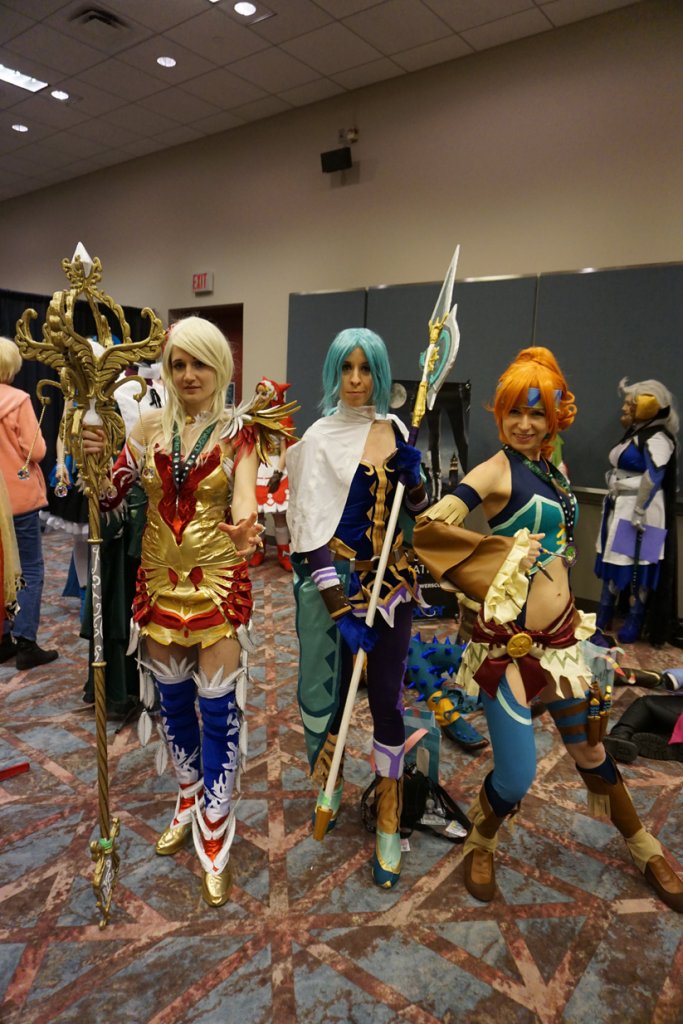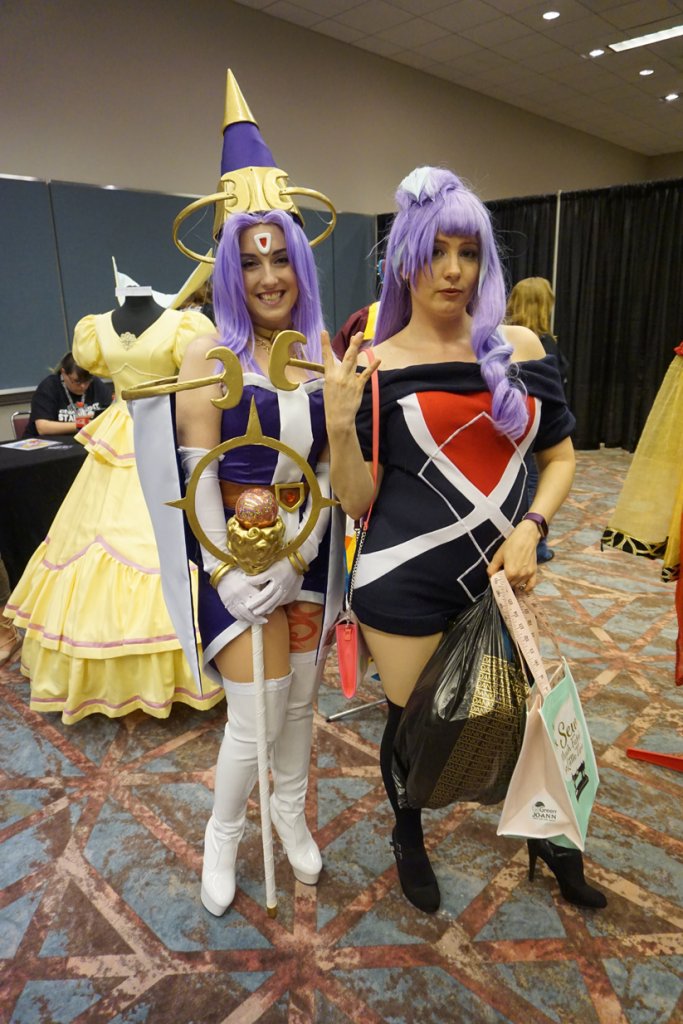 Andddddd….I won Best of Saturday in the Journeyman division!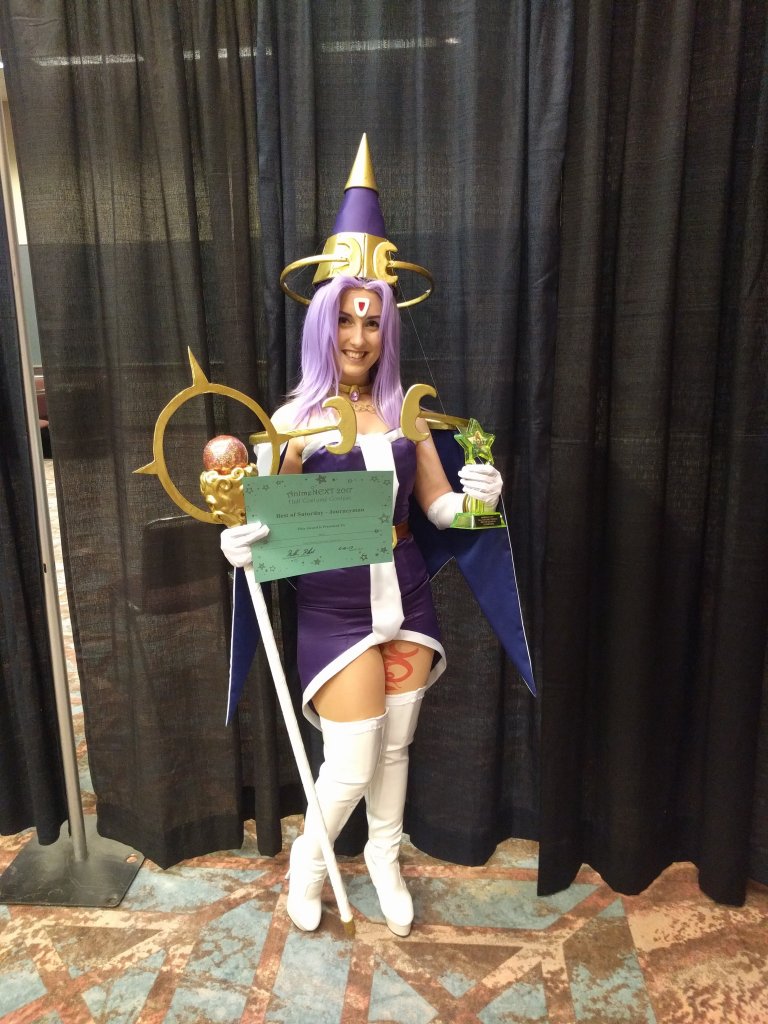 To be honest, I was hoping for it, but I wasn't expecting it. Whenever I cosplay, I feel like there are a lot of things I can improve on and this one was certainly no exception. However, I am so grateful and so happy to have all of my hard work recognized. I think that at this point I have to move up to the master/craftsman division, so I will definitely have to step up my cosplay game. I'm not sure if I'll be ready to compete at Otakon this year, but I might try just for the experience of it.
After the masquerade we went back to the room and I finally got to take off my costume! But I left the wig because it looks good on me. And then we went to Applebee's for dinner. It was awesome.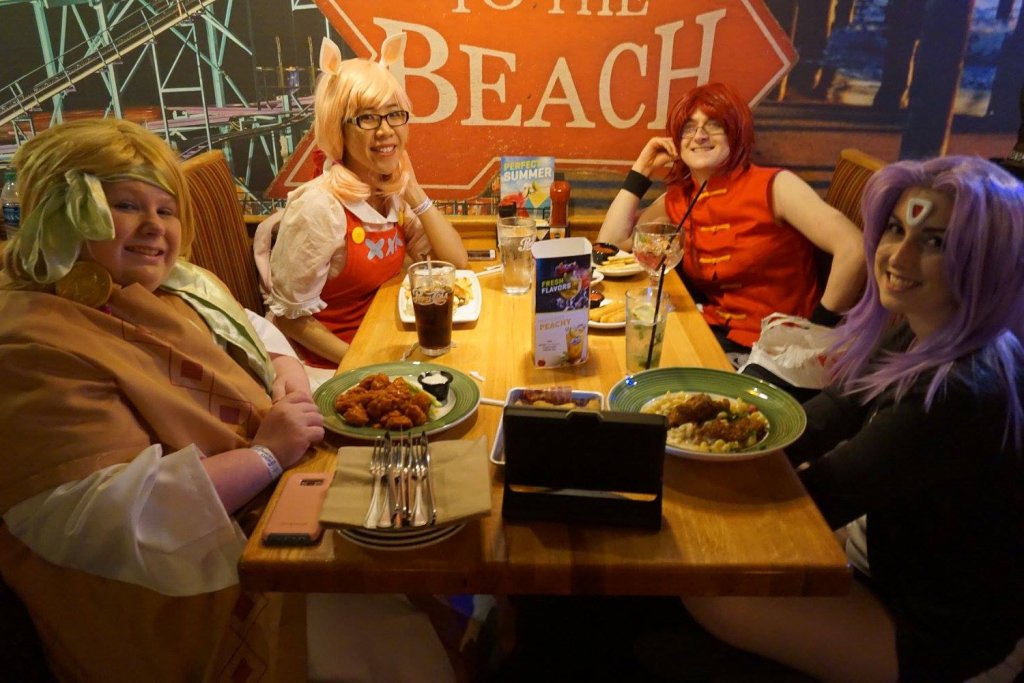 AnimeNEXT day three, Sunday!
Sunday morning of the convention is always really stressful. Everyone's rushing to get ready and pack their stuff up at the same time so they can check out on time and enjoy the last day of the con.
I met up with Flora in the dealer's room, and we ran into Alyssa again!
I also made a new friend at AnimeNEXT! It feels like I've been seeing ManaKnight Cosplay around conventions for years, but we finally had time to talk and became friends this year! He's a really amazing cosplayer, and we have the same birthday!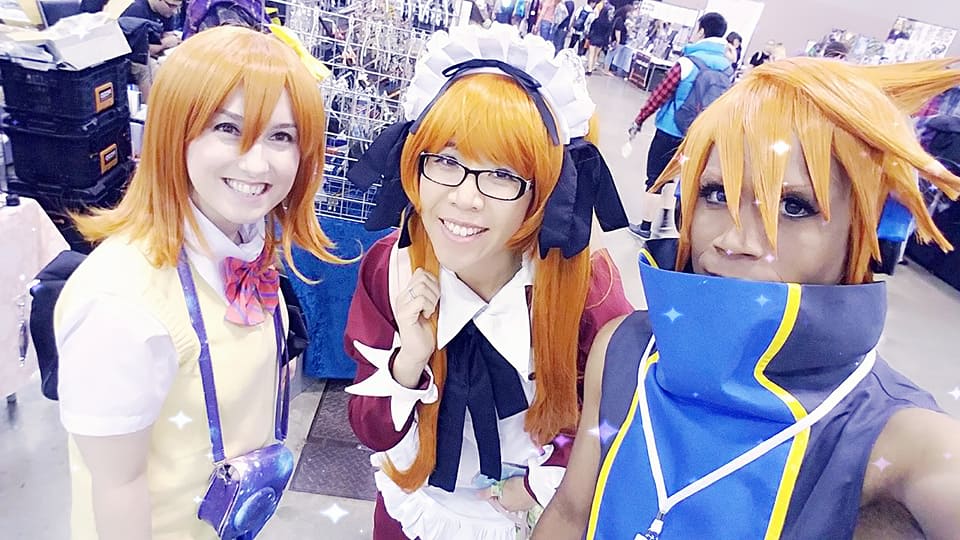 We also ran into my friend Tammi!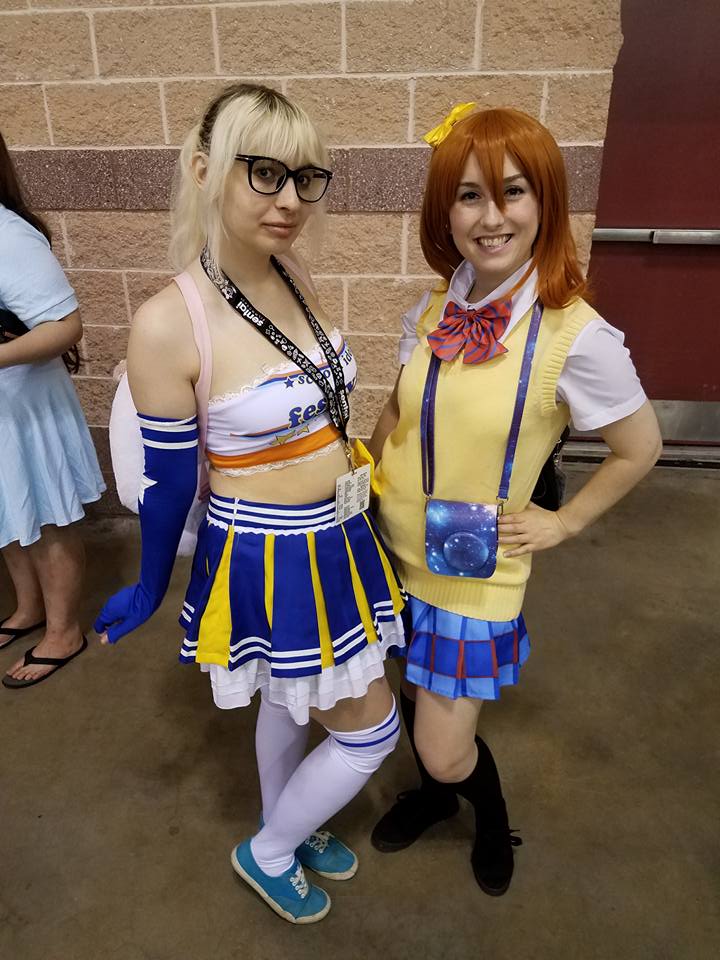 We wandered the dealer's hall until it closed, and then we attended one last panel. Afterwards, it was time to head home. I'm glad Atlantic City is only an hour away because I was exhausted.
What's next?
I'm still very tired after AnimeNEXT, but it was a great convention and I'm already looking forward to Otakon. I have one new costume in the works, and I'm excited to share my progress over the next several weeks. Also please look forward to an AnimeNEXT merch haul post sometime within the next week or two!
So how are you guys doing? Did you go to AnimeNEXT too? Are you also still super exhausted after the convention, or am I just getting old? Tell me about it; I'd love to hear your stories.